Winter Propane Safety Tips
December 30, 2020
If propane is your heating fuel, then you rely on it to keep you warm all winter long. Texas homeowners choose propane as their heating fuel for its history of affordability, efficiency, and safety. You count on propane to fuel your heating system, your stovetop, your clothes dryer, and so much more. In the winter, it's crucial to follow some safety guidelines so that you can stay safe and comfortable and have the fuel you depend on. At Green's Blue Flame, we have some easy safety tips to help you get through the winter. Read on to learn more.
Tips to Keep You Safe This Winter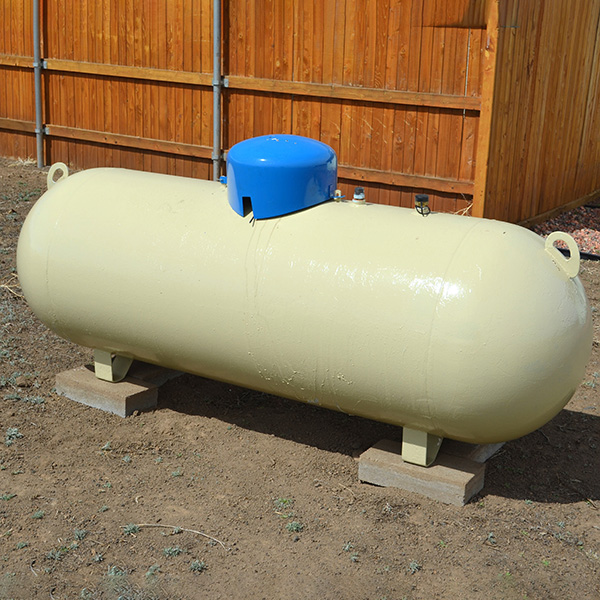 Keep Your Tank Full
Running out of fuel can be a serious safety hazard, not to mention also costly. We recommend ordering fuel when your propane tank reads no less than 20%, but you should also prepare for winter storms that may delay delivery or use more fuel than usual. Most empty-tank emergencies are from will-call delivery customers, so to avoid an out-of-gas emergency altogether and be on the safe side, we recommend signing up for tank-monitored auto delivery. With tank-monitored autofill, a cellular monitor keeps track of your propane use so you don't need to worry about your propane supply. Green's Blue Flame will dispatch a driver automatically once the monitor reaches preset levels.
Install a Carbon Monoxide Detector
Carbon monoxide is a toxic gas that is odorless, tasteless, and colorless. It is released from burning fuels, including propane. CO can be deadly, so installing a detector in your home is important and can keep you protected. High levels of CO are released when appliances may be defective, blocked, or improperly installed. We recommend installing a detector on each level of your home.

We hope these safety tips help get you through the winter season. If you have any questions about propane safety or what more you can do to protect your tank this winter, just give us a call. You can also learn more about propane safety on our website. If you're ready to place a propane order or sign up for automatic delivery, you can do so easily online. We are wishing you a happy holiday season.