Residential Propane Gas Delivery Services in Houston, TX
---
Residential Propane Gas Delivery Service


Houston propane customers rely on Green's Blue Flame Gas for quality propane service provided by trained, dependable, and experienced personnel. We offer automatic propane delivery and will-call propane service over a large area of Southeast Texas.
ORDER PROPANE FUEL VIEW SERVICE AREA
---
Propane Tank Installation in Southeast Texas
Green's Blue Flame has propane tanks for sale or lease in sizes ranging from 120 gallons through 1,000 gallons and has been installing propane tanks in the Houston area for 50 years. With Green's Blue Flame you can rest easy because you will get a quality propane tank installation completed to all applicable codes and standards.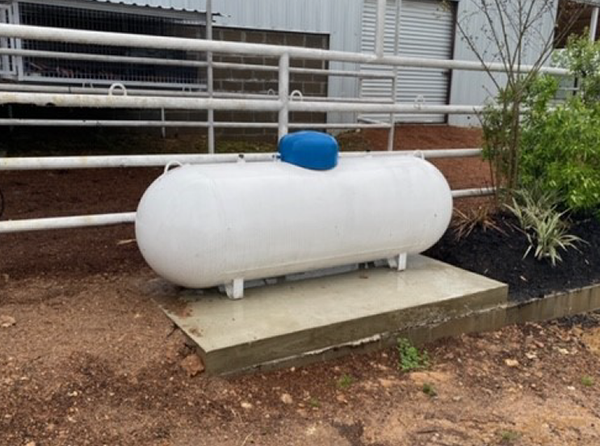 ---

Residential Houston Propane Gas Products
Green's Blue Flame carries a wide variety of products including portable propane storage cylinders, outdoor cookers, gas logs, grills, and many more outdoor kitchen appliances powered by propane gas.
---
Residential Conversions to Propane Fuel
Green's Blue Flame Gas can convert natural gas appliances like stoves, ovens, dryers, and generators to propane fuel to save you money and produce fewer emissions.
---
Green's Blue Flame's Propane Tank-Monitored AutoFill Program
Green's Blue Flame offers a Tank-Monitored Autofill Program that transmits your propane levels directly to our skilled technicians through a propane tank monitor we'll attach directly to your tank. When it's time for an autofill, we'll schedule one and deliver propane promptly, notifying you by email and saving you time and energy in the process. You'll feel confident in the ability to avoid a propane runout when you rely on our Tank-Monitored Autofill Program.