Propane Gas Products in Houston, TX
Propane Gas Powered Products, Supplies and Parts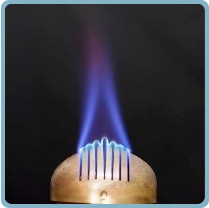 Our propane services for Houston area customers who use LP gas require quality propane products for uninterrupted enjoyment and comfort. Our full line of parts and products for Houston propane users includes indoor and outdoor residential and commercial propane products for home and business. We offer everything from propane-fueled grills and LP gas outdoor cookers to commercial propane cylinders.
Commercial Propane Gas Service in Houston
Our commercial LP gas products available for the Houston business community is quite extensive and incorporates parts and supplies for propane delivery fleet truck operators, warehouse forklift fleets powered by propane, propane cylinders, and larger propane tanks for roofers and restaurants, industrial torches, and vaporizers for high demand gas processes. Contact us with any questions of if you're interested in propane products in the Houston area.