Get an Edge with Commercial Propane Landscaping in Texas
October 30, 2020
If you're operating a commercial landscaping company in the Greater Houston area, do you use propane to fuel your equipment? Commercial landscaping in Texas is a year-round industry that relies on powerful and efficient equipment and fuel to get the job done. Let Green's Blue Flame help you keep up with the needs of your commercial landscaping customers in Texas so you can increase your revenue and enjoy better financial security this year. We provide commercial autogas for all your commercial landscaping needs.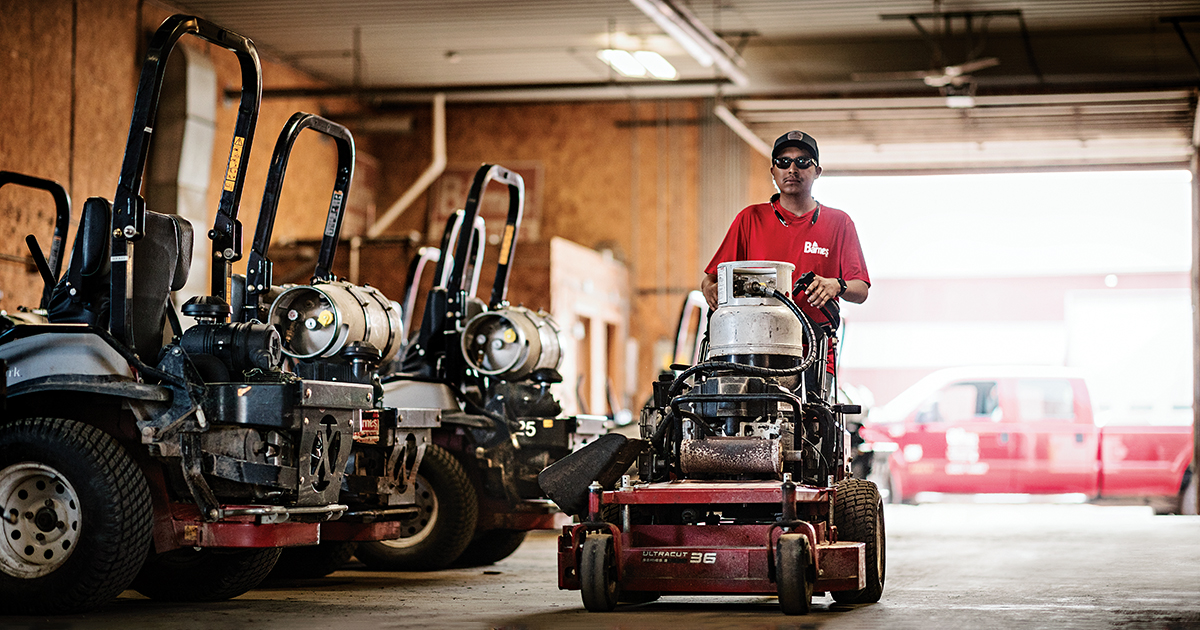 Benefits of Commercial Landscaping in Texas
Simple Fueling, Refueling, and Delivery
Propane autogas is a clean-burning fuel that meets environmental cleanliness standards. Propane autogas causes virtually no carbon buildup on valves or the combustion chamber and causes significantly less wear and tear on the equipment. Green's Blue Flame offers on-site refueling for landscaping companies in Texas. We can refill your cylinders right at your job location for total convenience.
Eco-Friendly Operation Customers Will Appreciate
Using propane autogas for your landscaping equipment and commercial mowers is a great way to reduce your carbon footprint. Propane autogas produces significantly fewer airborne emissions which can be a great selling point for environmentally conscious landscaping customers.
Related Blog: How AutoGas Improves Your Fleet's Bottom Line
Maximum Fuel & Maintenance Savings
When you run a business, fuel choice often comes down to pricing. Fortunately, using propane autogas in your mowers and landscaping equipment can help you cut down on costs. First of all, many landscapers who switch to propane autogas from diesel and gasoline can save up to 30% on fuel costs. In addition, since propane autogas burns cleanly, it reduces gumming and corrosion, reducing your annual maintenance costs.
Green's Blue Flame is proud to provide premium propane fueling and autogas supplies for our valued Greater Houston commercial landscaping customers. What are you waiting for? Click here to learn more about our commercial landscaping services, and even get a no-obligation quote on switching your commercial landscaping fuel to propane gas.