Why to Do Business with Green's Blue Flame in the Houston Area
April 30, 2020
If you own and operate a business in the Greater Houston area that requires propane fuel, you're looking for the right supplier that can give you what you need: affordable prices, exceptional customer service, and the capacity of fuel and services you need to get the job done. That's where Green's Blue Flame comes in. We are proud to be the area's top choice for commercial and industrial propane services. When you choose to do business with us, you can trust that you're in good hands.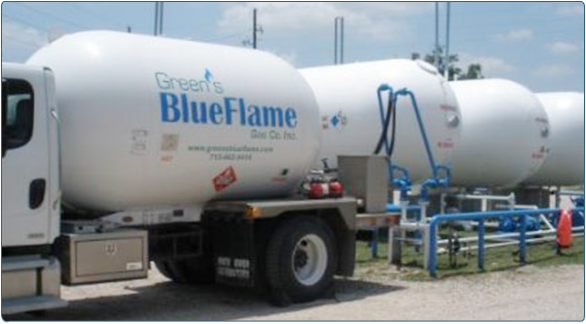 Benefits of Our Houston Area Commercial & Industrial Propane Services
Green's Blue Flame is a full-service propane provider that has been serving the LPG needs of businesses in and around Houston for over five decades. Here are just a few of the main reasons why our company is the best choice for your business:
Reliable Propane Professionals
Green's Blue Flame is a local, family-run company that has been in business since 1967. Over the years, our offerings have grown and developed but our commitment to our customers has always remained the same. We employ a staff of dedicated professionals who are highly trained and uphold the highest level of quality. When you work with us, you benefit from the personalized service of a local business while still having access to a wide range of services. We also invest in the latest technology to ensure our customers can keep their business operating.
Premium Gas Quality
Poor propane quality can clog up regulators and cause expensive repairs for forklifts and vehicles. Green's Blue Flame Gas only sources HD-5 propane from a single supplier to ensure the gas quality necessary for motor fuel applications. Additionally, we transport our own propane from the plant to our facility in our dedicated transport trailer that only transports HD-5 propane to ensure no mixing of other, lesser-quality propane or fuels.
No Contracts Required
Unlike other providers out there, Green's Blue Flame does not require contracts for standard tank lease or commercial forklift propane service. We understand that your needs can change, and we believe flexibility is essential in this business.
Upfront, Fair Pricing
Green's Blue Flame wants to help you do what's best for your bottom line. We always provide our customers with honest propane gas prices. Whether you need propane gas for bulk storage at your facility, forklift cylinder filling, or autogas for your fleet, you can count on us to provide the most competitive price possible.
Commercial Capacities
Choosing a full-service commercial propane company like Green's Blue Flame makes running your business easier. You can call on us for almost any propane-related service you may need! We provide commercial and industrial propane delivery, forklift cylinder services, propane for home builders, bulk LPG storage tank installations, propane conversions, and so much more.
As a locally owned and operated business ourselves, we understand more than anyone that who you choose to do business with is no small decision. We hope that if you are looking for commercial or industrial propane delivery and services in the Houston area, you consider Green's Blue Flame. Reach out anytime to learn more about our services by contacting us here.