Electric vs. Propane Gas Hot Water Heaters in Houston, Texas
November 21, 2020
Propane hot water heaters are becoming a favorite of homeowners in the
Greater Houston area
because they deliver increased efficiency, better home safety, and lower energy bills. If your hot water heater is nearing 10 years old (about the end of its lifespan), read this blog post before scheduling your replacement hot water heater installation. Though many companies are pushing electric appliances, you will likely find that a propane hot water heater is the best choice for your family and your Texas home.
Why to Forget about Electric Appliances and Install a Propane Water Heater in TX
One of the reasons propane is such a popular fuel in our area is that its diversity is unmatched. Propane gas can power all sorts of home appliances like furnaces, boilers, hot water heaters, stoves, dryers, and more. An electric water heater won't be as diverse of an option when it comes to whole home comfort.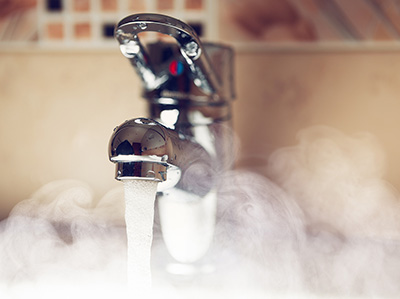 Propane Water Heaters Are More Affordable
Like any electronics or appliances, hot water heaters will lose efficiency over time, so upgrading your old unit is a smart financial step. However, you may be surprised to know that homes switching from electric to a propane hot water heater save an average of up $1,000 each year.
Propane Water Heaters Offer Maximum Efficiency
As a safe, efficient fuel option, propane can offer energy savings and a smaller carbon footprint. Energy efficiency is not only important to keep your home comfort budget in check; it also helps to lower emissions and your home's impact on the environment.
Propane Water Heaters Provide a Fast Hot Water Supply
Don't pay more for water while you wait for it to warm up enough to jump in the shower. Propane hot water heaters provide instant hot water, allowing you to spend less on your water bills and enjoy more satisfying hot water.
Propane Water Heaters Are Fueled by Green's Blue Flame
When you need propane fuel, you have the option to order from a trusted local TX fuel delivery company instead of dealing with a faceless utility company. Click here to order propane gas from your fuel experts in the Greater Houston area at Green's Blue Flame Gas Company.