Commercial Propane Cylinder Storage in Greater Houston, TX
March 25, 2021
Propane is an excellent choice when it comes to fueling your
Texas commercial property
. It's local, clean, and packs a big punch for such an affordable investment. Plus, since 90% of US propane is produced right here in our state, you can feel great about providing local jobs and support to people in your community. But ask yourself this question—do your propane compliance habits meet the standard?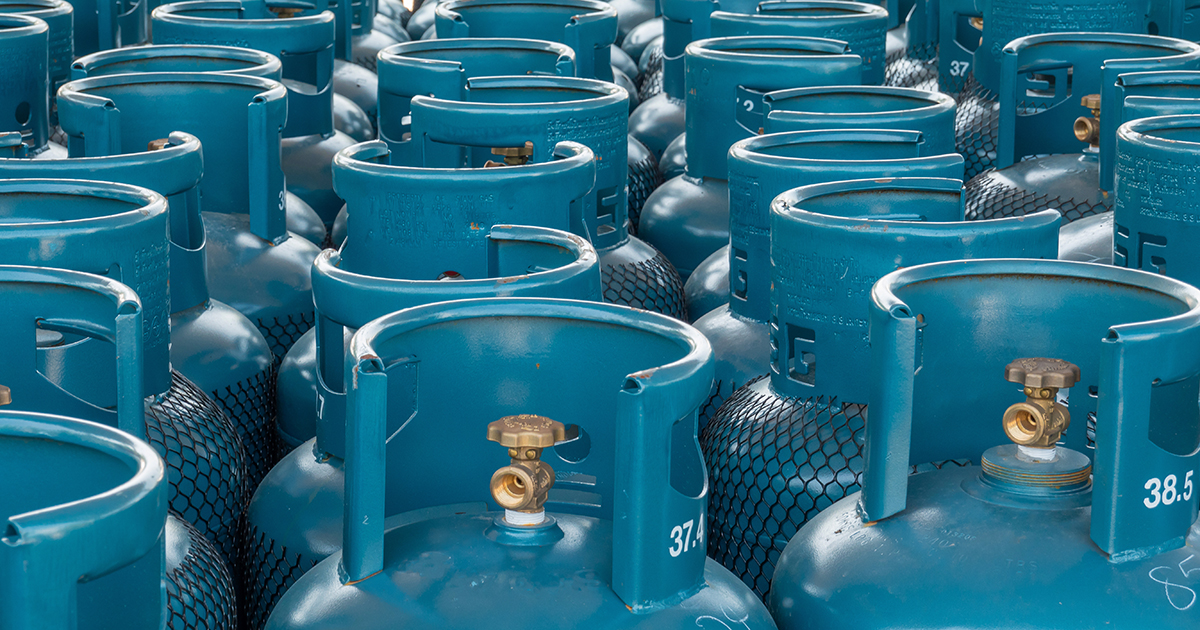 Propane's Local and Federal Regulations
Propane's prevalence in Texas means that it is highly regulated by local and federal authorities to ensure compliant use and storage. The fact is that propane, like any fuel, needs to be stored carefully and safely. Most commercial propane users in the Greater Houston area review and revise their safety plans annually to help ensure safety for their team along with guideline compliance. Chances are you've looked at your safety plan recently—and if not, we recommend doing so. It never hurts to review and invest in the safety and soundness of your business practices.
How Are You Storing Your Propane Cylinders?
Are you storing your propane cylinders in an unsafe manner? Many commercial propane distributors aren't aware that Texas law requires cylinder storage racks to be located a minimum of five feet from a building opening and 10 feet from any source of ignition. With these specific requirements, it's best to have your propane storage taken care of by an expert like Green's Blue Flame Gas Company.
The Safest Way for Texas Propane Companies to Store Gas Cylinders
At Green's Blue Flame, we want your propane usage to be as safe and bulletproof as possible. We keep in stock a large selection of propane cylinder storage racks that you can lease, borrow, or purchase. Our propane cylinder storage racks are up to all OSHA specifications and standards. They are even powder coated to combat corrosion, which affects lesser varieties of metal storage racks. With our propane storage racks, you never have to worry about storing your propane outside of locked doors—all of our propane cylinder storage racks are designed to accommodate locks for additional security.
Store Your Propane Cylinders Safely with Storage Racks from Green's Blue Flame
Start off the new year on the right foot with Green's Blue Flame's safe, tamper-resistant propane cylinder storage racks. We offer a range of sizes and styles to fit your commercial propane storage budget, and we're happy to lease or loan you the racks if you'd prefer not to purchase them. Click here to learn more about our propane cylinder storage solutions, or here to take advantage of this offer.
We look forward to increasing your propane storage safety and your propane guideline compliance!